Wellness Specialist, Alison Johnson, CFNP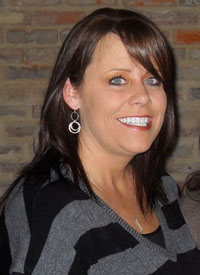 Alison's passion for health and nutrition has been the focus of her career. Alison earned her Bachelor of Science Degree in Nursing from the University Medical Center in Jackson, MS in August of 2005 and her Masters of Science in Nursing from the Mississippi University for Women in August of 2006.
Her experience includes previous employment at Jackson Neurosurgery Clinic where she learned first hand the effects of obesity on the spine and vital organs of the body. Alison possesses a genuine passion for health and fitness and enjoys helping others understand and enjoy the many benefits that can be achieved through living a healthy lifestyle. She believes in a holistic approach to wellness and has a particular interest in applying behavioral and motivational strategies to support clients in adopting and maintaining healthy lifestyle behaviors.
Our medically developed weight loss protocol and smarter lifestyle choices education offers dieters what they really want…a structured program that can put an end to constant dieting.
Business Hours
Monday:
8:00am - 4:00pm
Tuesday:
8:00am - 4:00pm
Wednesday:
8:00am - 4:00pm
Thursday:
8:00am - 4:00pm
Friday:
8:00am - 4:00pm
By appointment only
Performance Weight Loss is Authorized to Use the Ideal Protein Weight Loss Protocol and Products. The testimonials on this website are those of the individual that is identified, you should not necessarily expect to receive these results. Typical results vary from person to person and individual to individual when the Ideal Protein Weight Loss Protocol is followed properly. You should consult your physician or other health care professional before starting this or any other diet program to determine if it is right for your needs.
680 Highway 51 Suite D Ridgeland MS 39157 – Phone: 769-251-1040
Copyright © 2018 Ideal Protein All rights reserved.